More restful nights and better days
Solace Probiotic is a simple way to relieve
stress & anxiety, and sleep better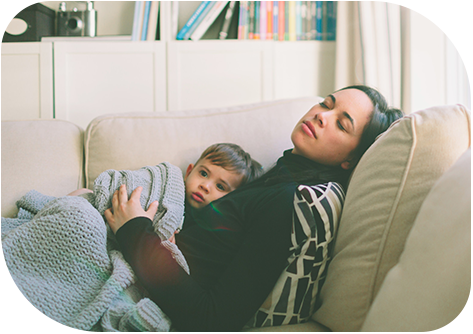 Does life feel harder than it should?

Worn down by persistent fear and worry

Overwhelmed at work and at home

Tired from not sleeping through the night

Overwhelmed by work or life challenges
If you're looking for a simple way to feel better,
follow the science & find solace
Solace Probiotic supports a balanced mood*
and helps reduce anxiety*
Each capsule contains Lactobacillus plantarum (PS128) probiotic bacteria, and is safe to take daily with no adverse effects.

The use of Solace Probiotic in people living with anxiety and insomnia is backed by science, and more clinical trials are ongoing.

Unlike most probiotics, Solace modulates levels of happy brain hormones like dopamine which reduces anxiety and insomnia.*
Stress, anxiety and poor sleep can wear you down Solace can help
Since 2017, we've helped people all of the world find more balance in body and mind. Add more solace and rest to your daily routine.
For years I tried an assortment of vitamin, herbs and supplements and saw physicians and specialists, to no avail, to try and resolve my sleep issues. Solace has significantly helped with my sleep. I can't thank you enough!

Anonymous
Customer Service is fantastic, as is the product itself. Came really quickly! I ordered early in the morning, and got it in the evening the next day!!! Amazing! Benefits have been apparent as well. I have really bad anxiety, and all my meds weren't working, and giving me weird side effects. I pretty much gave up on using conventional medications and decided to just suck it up. Then I found a post on Reddit talking about how it helped someone with their anxiety and thought, what the heck, I will try it . Worst case scenario, I get GI benefits, best scenario it helps with my anxiety. I got the best case scenario, and the GI benefits! LOL. Anxiety is still there, but I can live with it , and not as debilitating as it used to be. Been taking it for about 2.5 months.

Anonymous
Solace was recommended to us by my son's occupational therapist for his anxiety, which often manifests with nausea and other stomach issues. He also has sensory issues and severe food aversion which results in a poor diet. We've been very happy with Solace-our son has fewer stomach issues and his overall health has improved a lot-he rarely gets sick anymore. I'm a big believer in probiotics overall, and I love that Solace has been backed by scientific research. Ordering and delivery is easy. The only down side is the price. If it was less expensive I'd be using it too!

Pmr
Find Solace for yourself. It's as simple as 1-2-3
1. Order now
Choose a subscription or one-time order and receive it in a few days.**

2. Take Solace daily
1-2 capsules with or without food.

3. Enjoy better days
Trust your gut to support your brain with Solace.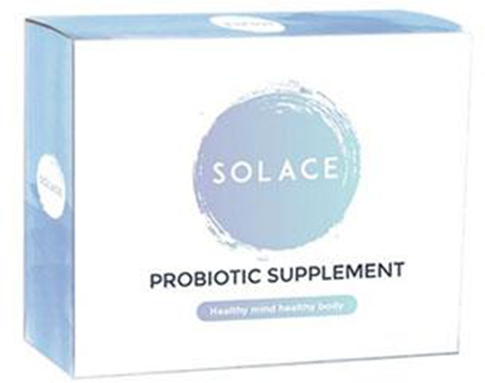 FREE SHIPPING
(US and CANADA)

Blister-packed for
maximum potency
Modify your
subscription at any time

Exceptional
customer service
When you're overwhelmed by anxiety and stress, everything in life feels harder. What if you could do one simple thing that made life easier?

Solace probiotic can soothe your troubled mind, leading to deeper sleep, clearer thinking, and better decision making.

The unique science-backed probiotic in Solace supports healthy levels of happy brain hormones like dopamine and serotonin*. Solace has helped people sleep through the night, reduce anxiety and clear brain fog. It could help you too!

Finding solace can be simple, so don't stay worried and tired! You can experience lighter moods and deeper sleep that make your days feel easier. Take a look at the science behind Solace, and then trust your gut.