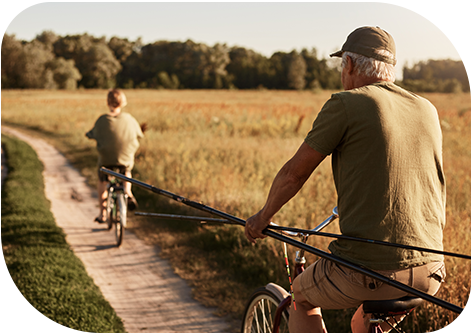 Do your days feel harder than they should?

Frustrated by feeling off when you have plans with family

Worried about the simple things you can no longer do, like buttoning a shirt

Worn out by depression, anxiety or lack of sleep
Medications offer relief, but often come with side effects.
Now you have a natural choice
Make every day a better day with Solace Probiotic
Each capsule contains Lactobacillus plantarum PS128 probiotic bacteria, and is safe to use daily.

Solace Probiotic is backed by science and more clinical trials are ongoing

Unlike most probiotics, Solace modulates levels of happy brain hormones like dopamine, reduces anxiety and eases insomnia.*
New clinical research shows potential benefits of PS128 for Parkinson's disease symptoms
The PS128 bacteria in Solace have been shown to modulate levels of the neurotransmitters dopamine and serotonin, which are abnormal in people with Parkinson's disease, autism spectrum disorder, and other neurological disorders.
We understand - living with Parkinson's can feel limiting.
But we know you're determined to do the things you love for as long as possible. That's why since 2017, we've helped people add solace, not more side effects, to their daily routine.
I bought this for my husband who had Parkinson's disease. To date, his back pain has been alleviated, he is able to stand up from his chair without issue now and just today, he has regained the ability to cut his food without issue. We are so excited to see what is yet to come. He has taken this for 4 weeks to date.
S Ishmael
When I placed my order in May of 2021. My order did not go through. When I called the company I didn't realize I speak to the cofounder of the company. He told me he apologize for the order not going through. and I really ordered it through him and when I got my box at 13 instead of 12. I called customer service and they said the cofounder was upset that you didn't get your order so we made sure you had a little extra. Nobody does that anymore, nobody.
G D. Gilson
I had a minor issue that was resolved quickly and without any further problems. As a customer who subscribes and receives shipments every 3 months, I really appreciated the customer service.

K Aravapalli
Find Solace for yourself. It's as simple as 1-2-3
1. Order now
Choose a subscription or one-time order and receive it in a few days.**

2. Take Solace daily
1-2 capsules with or without food.

3. Enjoy better days
Trust your gut to support your brain with Solace.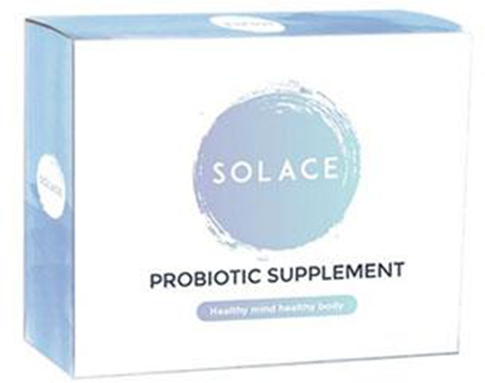 When you're in the early stages of Parkinson's, you just want to hold onto "normal life" for as long as possible. But it's already getting harder to button a shirt, sleep through the night, and stay positive.
You could add more medications to your routine to help. It's frustrating how many of them come with side effects that are worse than their benefits, though. We believe you should have a natural choice!
The unique probiotic in Solace supports happy hormones like dopamine while decreasing stress to give you some relief. Clinical studies have shown potential benefits not only for Parkinson's disease, but also for clinical depression, anxiety and children with autism.
Finding solace is easy. Click the "Order Now" button and choose the Starter Pack or the subscription that's right for you. Solace will arrive in few days*. With daily use, you'll begin to experience better days that make life feel more normal.
Before you add yet another medication to your regimen, take a look at the science behind Solace. Then trust your gut.