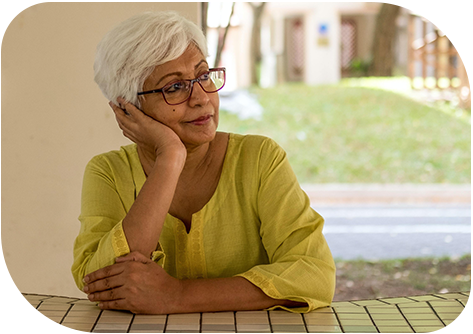 Do your days feel harder than they should?

Frustrated by feeling off when you have plans with family

Worried about the simple things you can no longer do, like buttoning a shirt

Worn out by depression, anxiety or lack of sleep
Medications offer relief, but often come with side effects.
Now you have a natural choice
Make every day a better day with Solace Probiotic
Each capsule contains Lactobacillus Plantarum (PS128) probiotic bacteria, and is safe to use daily with no adverse effects.

The use of Solace Probiotic in people living with Parkinson's disease is backed by science, and more clinical trials are ongoing.

Unlike most probiotics, Solace increases levels of happy brain hormones like dopamine, reduces anxiety and eases insomnia.*
New clinical research shows potential benefits of PS128 for Parkinson's disease symptoms
The PS128 bacteria in Solace have been shown to modulate levels of the neurotransmitters dopamine and serotonin, which are abnormal in people with Parkinson's disease, autism spectrum disorder, and other neurological disorders.
We understand - living with Parkinson's can feel limiting.
But we know you're determined to do the things you love for as long as possible. That's why since 2017 we've helped people with Parkinson's disease add solace, not more side effects, to their daily routine.
[When my husband] began using PS128 … I didn't imagine I'd see any actual results. But just a month later, he regained strength in his fingers, and his hands stopped trembling enough for him to be able to replace his hearing aid batteries all by himself.
Caregiver of Parkinson's patient
For the past few decades I've [struggled with nightmares and insomnia]. PS128 was only one of many "treatments" I tried, not hoping for any positive results. Yet after a few weeks taking PS128 twice a day, I was able to fall asleep without nightmares

Insomnia patient
With medication, I suffered badly with "on-off" phenomenon and motor complications. After the first month [taking PS128], the changes were subtle, but real: I could wear button-up shirts again… I could even button my left sleeve cuff using my right hand. PS128 gives me hope that I can keep my "normal days" longer.
Early-onset Parkinson's patient
Find Solace for yourself. It's as simple as 1-2-3
1. Order now
Choose the Starter Pack today and receive it tomorrow.*


2. Take Solace daily
1-2 capsules with or without food.

3. Enjoy better days
Trust your gut to support your brain with Solace.

*Valid for US only (Check our Shipping policy for International Shipping)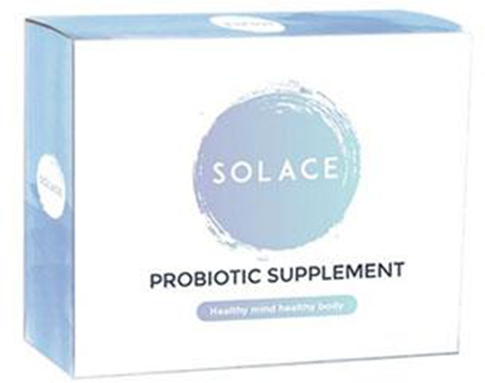 When you're in the early stages of Parkinson's, you just want to hold onto "normal life" for as long as possible. But it's already getting harder to button a shirt, sleep through the night, and stay positive.
You could add more medications to your routine to help. It's frustrating how many of them come with side effects that are worse than their benefits, though. We believe you should have a natural choice!
The unique probiotic in Solace supports happy hormones like dopamine while decreasing stress, to give you some relief. Folks with Parkinson's, autism spectrum disorder, insomnia, and anxiety have found it makes a difference for them, without side effects.
Finding solace is easy. Click the "Order Now" button and choose the Starter Pack or the subscription that's right for you. Solace will arrive tomorrow*. With daily use, you'll begin to experience better days that make life feel more normal.
Stop putting up with side effects and symptoms. Take a look at the science behind Solace, and then trust your gut.

*Valid for US only (Check our Shipping policy for International Shipping)